Everyone knows about the occult background of Halloween. And yet there are still so many different opinions in the church about how we should partake in this occult day. Should Christians dress like devils and trick or treat? Or, should we just dress like saints and trick or treat? Should we go to Halloween parties? Should we rather host our own "G-rated" parties? Should churches have Harvest festivals? Should we just stay home with the porch light off and pray?
Regardless of what we choose to do on October 31, we all make a choice. We all know it is an occult holiday. But we might prefer to tell ourselves that this is innocent, make believe fun.
The Seduction of the Children
The thing that bothers me about Halloween is how it targets the children. What is more fun for a kid than to dress up in a cool costume, play games, and eat candy? So let us agree that Halloween is MORE exciting for children than it is for adults.
This is how the devil always functions. He targets the youth, the next generation. He seduces them. Coupling fun with evil. As a kid I remember the excitement of dressing up for school and playing games and eating cupcakes instead of doing math. I remember trick or treating, and being terrified by the teenagers dressed as ghouls and goblins–squeezing my dads hand and standing close to his leg. I remember the fear of going up to a house decked out with gravestones and scary music. I would have never willingly participated in that evil, had it not been presented as a fun day to dress up and get candy. A day of "pretend."A day where mom and dad drive you over to grandma and grandpas house so they can get a Polaroid photo of you and your cousins dressed up like characters from The Wizard of Oz.
You see, the poison always has to be hidden in a sweet apple. The razor blade must be hidden in a bite sized chocolate candy. We won't swallow poison or razor blades without sugar will we?
The truth is, that Halloween IS about children.
About sacrificing them.
If you don't believe me please listen to this first hand account.
The Initiation of the Children
Not only is Halloween about children. It is about introducing and initiating children into the occult. That is why you see a little boy dressed as Superman or a little girl dressed as Snow White, surrounded by skulls, spiders, witches, ghosts, devils, graves, bats, fortune tellers, Ouija boards, haunted houses, serial killers, etc. It is a crazy juxtaposition.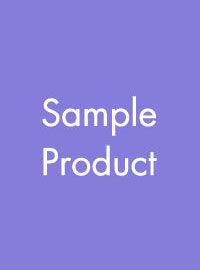 Death, violence, and sex. Even sex. Open an advertisement for your nearest seasonal costume store. What costumes are available for young women? Are they not all sexual? The common denominator a corset and a tutu–in every fetish flavor? You have the naughty nurse, sexy pirate, cat suit, playboy bunny, roman goddess, french maid, sexy witch, etc. The main feature of all of these costumes is the ample cleavage and the short skirt.
Why does our culture like to combine violence with sex? Why does every horror movie have nudity?
Because it is part of the ritual.
The occult has always combined violence with sex.
There is always a summoning of the demonic through blood, murder, and sexual abuse or immorality.
And our culture in so many ways unwittingly participates in this ritual every year.
The Transformation of the Children
And our little girls may start off wearing Disney Princess dresses when they are toddlers, but as they get older their costume selections begin to mature and take on more dark occult themes. As you can see in the advertisement above these costumes are not as "cute and innocent." The young girls are told to be sassy. And then they will be told to be sexy. Once they become older teens they will have already been groomed into wearing the sexy corset and tutu, prancing and dancing with the zombie and serial killer at their Halloween parties.
It is a genius plan.
It works.
Satan gets them when they are kids. He seduces them with innocent costumes, fun games, and candy. They get desensitized to the gore. They begin to think the scary stuff is fun. One day, they might even dabble with a a seance, or some other form of divination. They might begin to even romanticize some aspects of evil–sexy vampires, witchcraft, etc.
He has pulled us into the occult, through our own lusts.
And we participate,
and minimize,
but every year
children actually die.
Therefore
"Come out from among them
And be separate, says the Lord.
Do not touch what is unclean,
And I will receive you."
"I will be a Father to you,
And you shall be My sons and daughters,
Says the Lord Almighty."

–2 Corinthians 6:17-18